Ridin' along to an Old Cowboy Song
---
"Dream Ridin" - Hugh McLennan with his brother Jim on lead guitar -
from Hugh's CD "The Creak of the Leather" - see the Merchandise page.
---
Hugh shows you how Ed Russell survived a scary situation when his horse
started bucking after he'd roped a calf in the branding pen.
---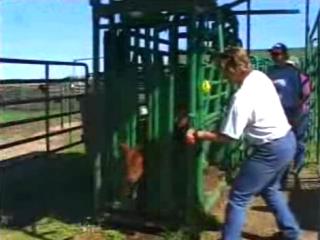 Watch Video

Morand Industries makes everything you'll need to make livestock handling easier and safer. From Round Bale Feeders to complete handling systems which include the famous Morand Squeeze Chute with the Original Shoulder Holder. This shoulder holder, when activated, immobilizes your cattle to make jobs like neck injections, ear tagging, implanting, eye exams, brisket tagging, etc, safe and easy!
---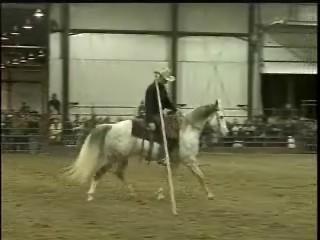 Watch Video

The great horseman Jonathan Field was Hugh's guest on the Spirit of the West with the story of his amazing horse Quincy, a horse that several trainers gave up on. This video shows Jonathan and Quncy doing the spectacular "Spanish Dance" and you'll hear Jonathan describe the huge challenge this horse has been. (You'll see Hugh and Lucky as well.)
---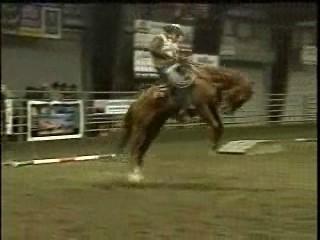 Watch Video

One minute he's loping, next minute oh oh!!!
Doug Mills in spectacular run at the Mane Event Trainer's Challenge in Chilliwack. You can order a complete trainer's challenge DVD series on the "Merchandise Page"
---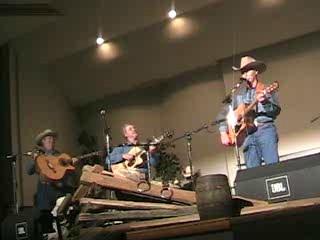 Watch Video

Hugh sings a fine new song of the west with his Western Spirit Band. His brother Jim on lead guitar, and Mike Dygert on bass.